On this page you will find links to further pages which will help keep you up to date with all the goings-on and plans for us all at SG Equestrian.

Check here for dates for competitions coming up which we are going to as well as copies of all press coverage on the whole team!
In The Press

To see the latest articles published regarding SG Equestrian

please

Click Here

SG Equestrian on...


​​For regular updates on all the goings on at SG Equestrian please 'Like' my Facebook page. You can also follow us on Twitter!
To see all the latest videos, from competitions and training sessions both at home and away please Subscride to my YouTube account!
(Click on the links above to be taken to the pages directly)

Diary

To see which competitions we are going to and what lessons are coming up, please

Click Here
Powered by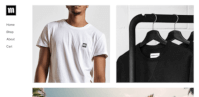 Create your own unique website with customizable templates.