Passionate about horses and serious about nutrition, the Pure Feed Company founder Lou Talintyre has devised a fully balanced range of feeds, full of natural grasses and products which are free of molasses and low in starch. A horse feed designed as they have evolved to eat. Each and every product contains the balancer ensuring a comprehensive and broad spectrum of minerals and vitamins for health and well being. They have created a feeding programme that is logical, simple, easy to use and does exactly what it says on the bag.

The Pure Feed range of feeds developed out of Lou Talintyre's resolve to identify the optimum feeding regime for the hundred... or so horses in her care. Lou had been looking for a feed that avoided excessive starch and sugar and was easy and economical to use. Her goal was to feed her horses specifically with their health and welfare in mind. Lou wanted a product that was high in fibre, low in starch, free from molasses, but was fortified with optimal levels of vitamins and minerals. At the time, no such feed was available on the market - So Lou made her own...!
---
The original feeds that Lou developed are still in the range: Pure Easy, Pure Working and Pure Stud. Five more feeds have since been incorporated into the portfolio, details of which can be found on their website. They now have feed for every type of horse from the family pet right through to the top competition and racehorse. Pure Feed understands that each and every horse has the same basic nutritional requirements: plenty of high quality fibre, protein, as little starch and sugar as possible and all the vitamins and minerals he or she needs.
There are no secrets at the Pure Feed Company. They want you to know everything about the feeds on offer as they are extremely proud of what they've achieved and urge you to take a look at the complete nutritional analysis and full list of ingredients contained within each product.
What Lou started in 2004 was truly a revolution in feeding horses. She wanted a product that fed the horse what it needed which dispensed with the Mary Poppins like bribe of a spoonful of sugar and molasses to make it more appealing, which has fast become the accepted norm. She wanted a feed formulated without compromise…
Something Pure and Simple.

​For more information on their fantastic feeds please click on the following link to be taken to their website:
www.thepurefeedcompany.com
Powered by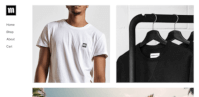 Create your own unique website with customizable templates.